Process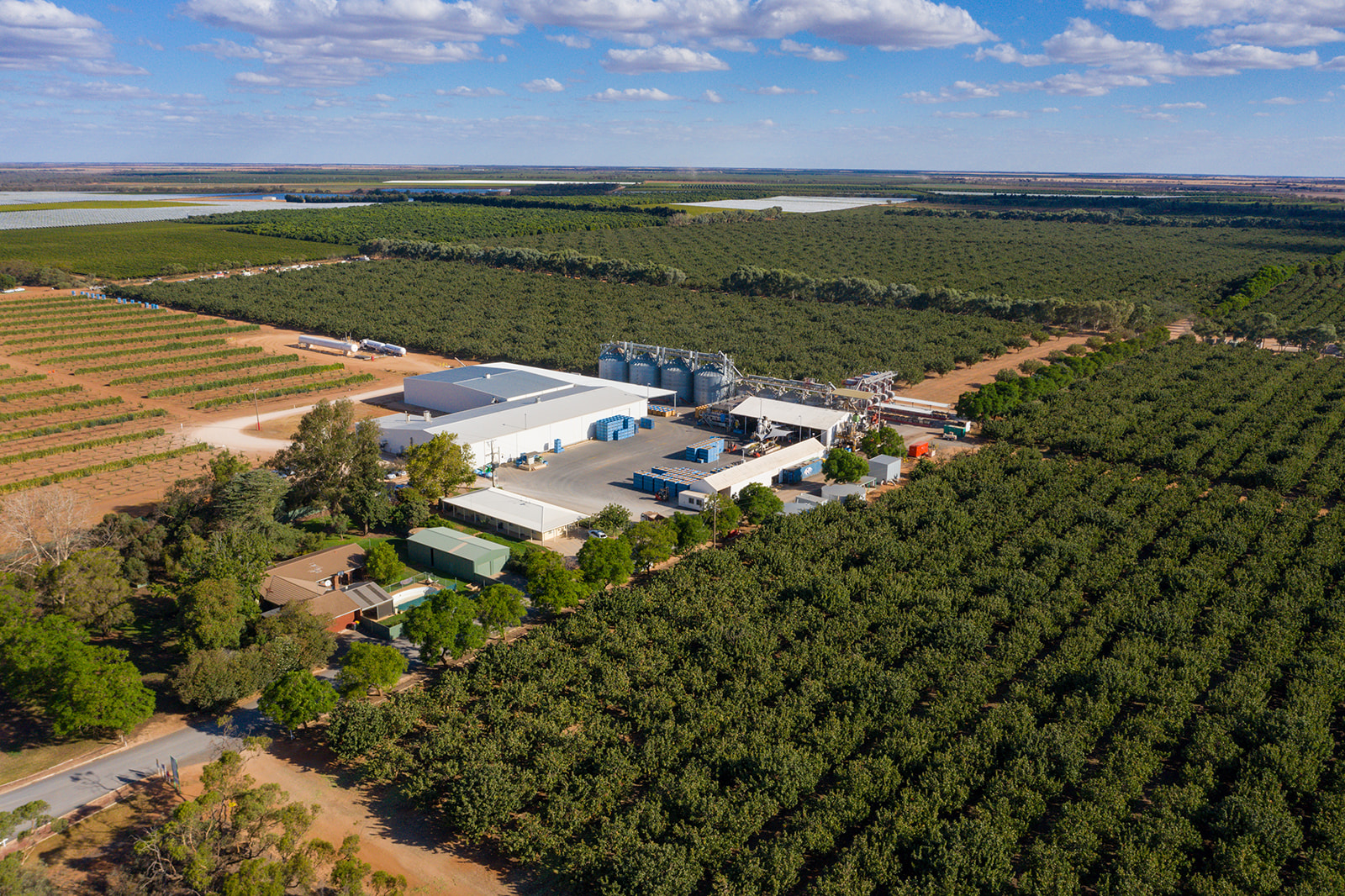 Our Aussie pistachio farms are located in three states here in Australia: Victoria, South Australia and New South Wales. Pistachio trees are typically biennial in their yield quantity. For example, we are expecting our 2022 pistachio crop to be an 'on year' and produce a higher yield than this year's 2021 crop.
Although we think of pistachios as nuts, the delicious, nutritious treats are actually seeds. Pistachios belong to the Anacardiaceae family, which includes a number of familiar plants like mangos and cashews.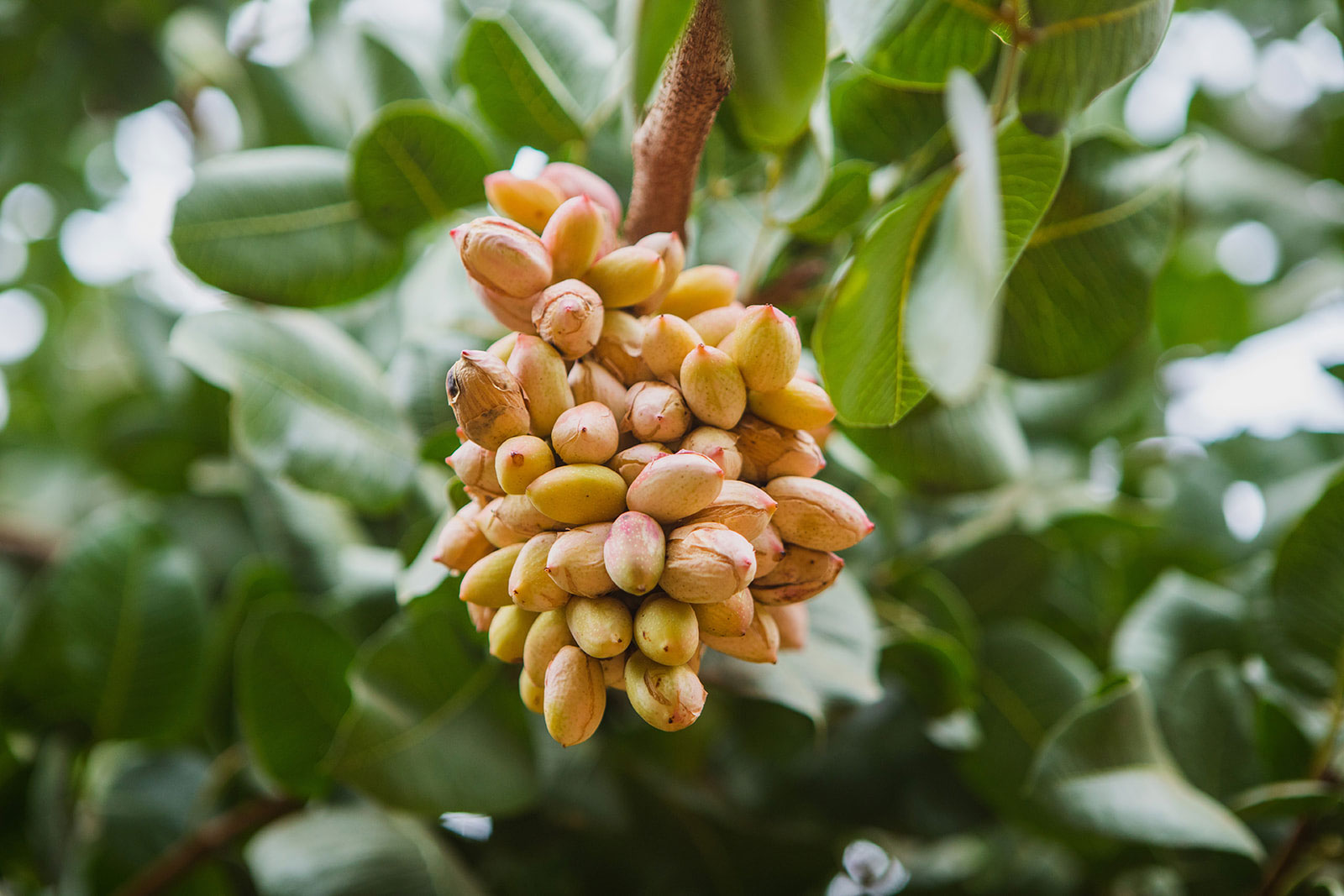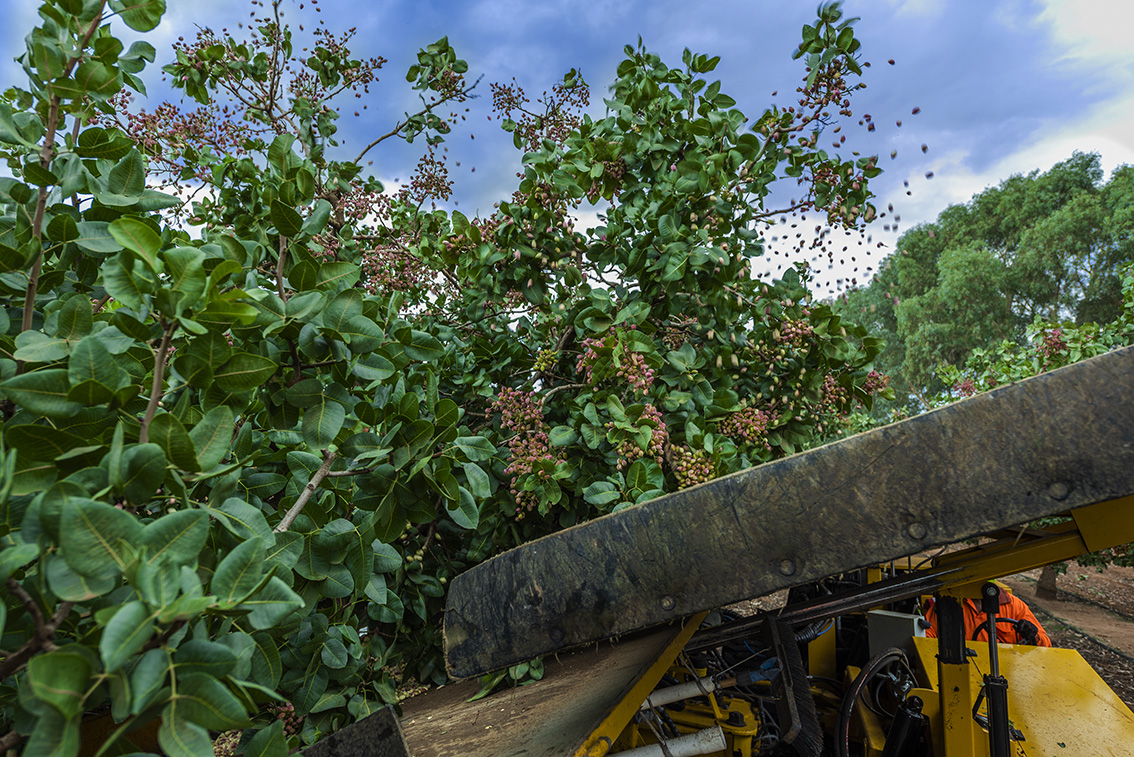 Harvesting pistachio trees is easy because mother nature does most of the work. Just spread a large tarp under the tree so the ripe nuts aren't harmed by falling in the dirt. Our pistachio orchardists use mechanical 'shakers' to loosen the nuts, catching and containing them as they fall.
After harvest from our orchards, the pistachios enter our processing facilities. The operation is an integrated process which includes hulling, shelling, drying, cleaning, grading, needle-picking, sorting, sizing, roasting, salting and packing. All these operations are completed at the one site. Carried out by experienced industry professionals, we deliver consistently high quality product and take pride in complete customer satisfaction.
1/1
Click Video to Play/Pause.
Next